Contact
Robert L. Markovits
P.O. Box 891
Middletown, New York 10940-0891
Tel: 413-298-3902 / Fax: 413-298-5264
E-Mail Link

Philatelic Biography
By profession, Bob is an attorney, specializing in real estate, business and tax law and estate planning in Middletown, New York. He graduated from Cornell University and earned a law degree from Cornell Law School. He also holds an LL.M. (in Taxation) from New York University.
In 1962, Bob won the Bureau Issues Association, today the USSS, 'Hopkinson Memorial Award for Literature' for his research on plate numbers of the Special Delivery Stamps of the United States and its possessions.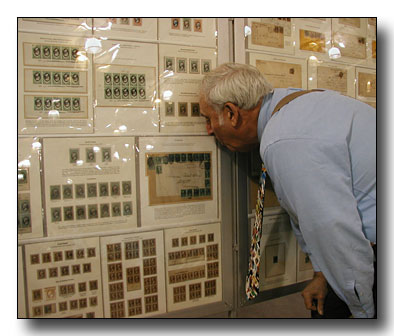 He wrote the definitive study of the U.S. 10c Registry Issue and continues to write for philatelic journals, mainly the Collector's Club Philatelist of New York. In 1989, he won the 'Best CCP Article' award with research on the U.S. 5¢ Taylor issue (Scott #179/185).
Bob won the APS Champion of Champions award in 1999 (Cleveland) for his collection of 'U.S. Officials, 1873-1884'. This collection also garnered four Large Gold medals in International competition. The principal collection was the subject of a 578 lot single owner auction at Matthew Bennett International Auctions in New York City in February 2004.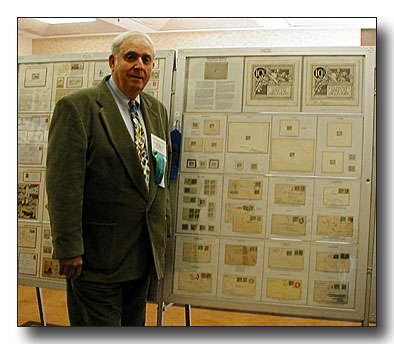 Additionally, his single frame exhibit of 'U.S. State Department Dollar Values' won the first 'Single Frame Grand Award' ever awarded at AmeriStamp Expo in Kansas City. His collection of the U.S. Special Delivery issues has also won numerous gold medals and spans more than twenty-four frames in total.
Bob was the keynote speaker at the American Philatelic Society's 'College for Philatelists' in the summer of 2003 discussing 'Short Perfs (C2003)', stories about his life in philately. He is a Governor and the Program Chairperson of the Collectors Club of New York. His wife, Dr. Ruth L. Markovits, a retired Professor from City University in New York, often accompanies him on visits to philatelic events.
Memberships

(Life)

PTS, CCNY, RPS, USCS, USSS, USPSS, AFDCS (Life), AAMS,
CZSG, AAPE, Boston P.S., Baltimore P.S., Empire State P.S., Et al.